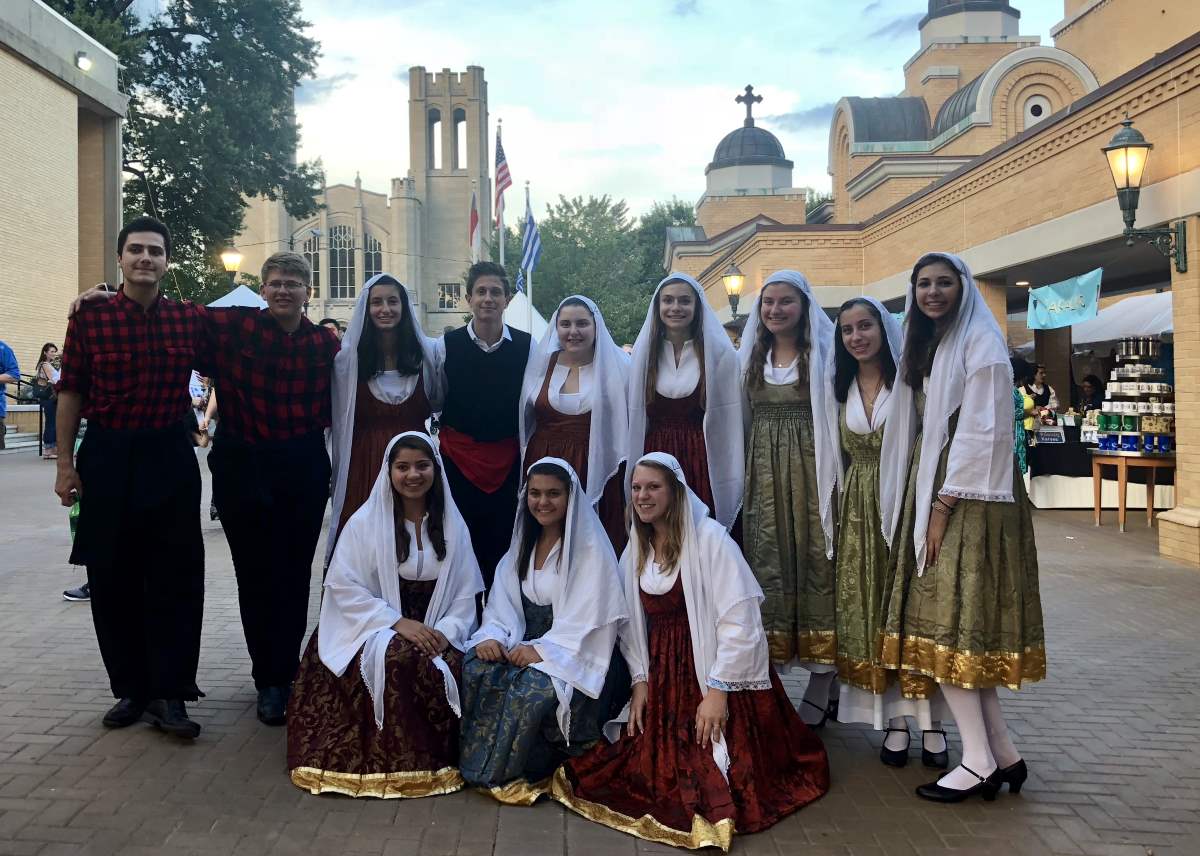 "Praise Him with timbrel and dancing; Praise Him with stringed instruments and pipe."
The tradition of Greek folk dance in Charlotte dates back to the parish's inception, but it became particularly strong after the community established its Yiasou Festival in 1977. The halls of Holy Trinity are almost always filled with music and dance!
Program highlights:
Our current program has more than doubled since 2000, and Holy Trinity now boasts one of the largest Greek folk dance programs in the country.
We offer dance for all levels, from our youngest kindergartners through our adult program.
Close to 400 dancers participate in our exhibition/festival program, and approximately 100 of those dancers participate in our competitive year-round program.
Holy Trinity's Greek Folk Dance Board as well as a group over thirty volunteer instructors work diligently to ensure and improve the quality of our program.
We have established a grade-level curriculum that aims to expose our students to a wide variety of regional styles over the course of their K-12 years.
Greek dance at Holy Trinity is truly a family affair, with many of our award-winning costumes sewn locally by the mothers and grandmothers of our dancers.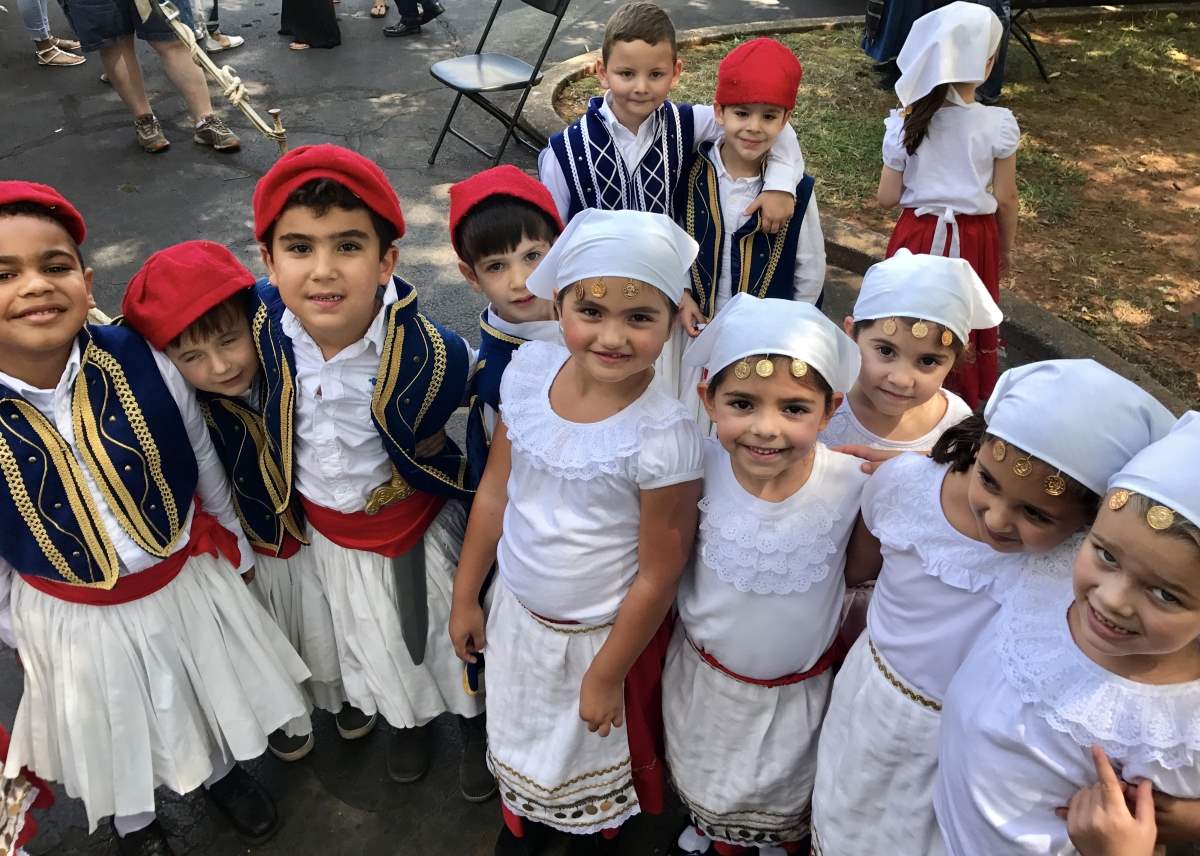 Competitive Program/Hellenic Dance Festival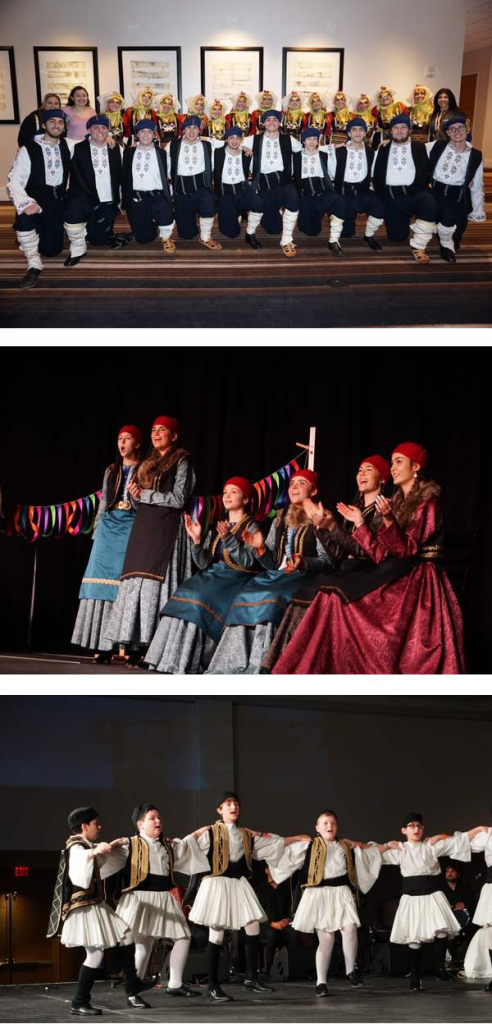 Our mission is to pass on to the next generation the precious and rich heritage of traditional Greek song and dance, which express the history, joy and pure celebration of life's events. Our program aims to promote fellowship and a shared l and appreciation for this history.
Hosting the 2015 Hellenic Dance Festival (HDF) was a particular thrill for our program, as we welcomed approximately 1000 Greek dance enthusiasts to our city. HDF 2015 brought unprecedented competitive success for our program, with all of our groups earning third place or higher in their respective categories. In addition, both Division I and Division II Diamond Award winners were from Holy Trinity (Fourtouna and Thrylos).
At the 2023 Hellenic Dance Festival, held in Atlanta in January, Holy Trinity traveled with one exhibition group and for competitive groups. Over 150 dancers represented our program beautifully and we're recognized with the following awards:
(See awards below)
Armonia (Advanced Intermediate)
Instructors: Stacie Peroulas, Maria Kaperonis
Platinum
Choral Award
Dynasteia (Intermediate)
Instructors: Stacie Peroulas, Chrysoula Xyrafakis, Maria Kefalas
Silver
Costume Award
Mia Foni (Advanced Junior)
Instructors: Aspen Copsis, Stefani Palamaris, Katerina Exarhos, Yianni Margiotis
Gold
Choral Award
Levendia (Advanced Primary)
Instructors: Renee Fragakis, Marina Photopoulos
Platinum
Paramythia (Exhibition – non-competitive)
Instructors: Lena Polemides, Alex Choate, Eleni Galanis
Videos:
Adult group Thrylos performing at FDF 2015 in Anaheimu
Levendia performing at HDF 2022 in Orlando, FL